CCC: DR. TIMOTHY B. BOONE
TIMOTHY B. BOONE, M.D., PH.D.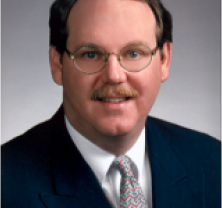 Timothy Boone, M.D., Ph.D was recognized for his outstanding treatment of patients by The National Association For Continence (NAFC). Dr. Boone was presented the Rodney Appell Continence Care Champion Award at the Society of Urodynamics, Female Pelvic Medicine and Urogenital Reconstruction (SUFU) meeting on Friday, February 24, 2017. This award was sponsored by Astellas Pharma US, Inc., a pharmaceutical company dedicated to changing tomorrow by improving the health of people around the world through innovative and reliable pharmaceutical products. 
Dr Timothy B. Boone is the Chair of Urology Department at the Methodist Hospital and a member of the Methodist Neurological Institute. He is Professor of Urology at Weill Cornell Medical College and holds appointments as Professor of Urology at Texas A&M College of Medicine and Baylor College of Medicine where he is a Clinical Professor of Urology. Dr Boone earned his Master of Science in physiology and Ph.D. in neuroscience at the University of Texas Graduate School of Biomedical Sciences at Houston. He completed his M.D./Ph.D. at the University of Texas Medical School at Houston and urology residency training at the University of Texas Southwestern Medical School in Dallas. In 1991 he joined the faculty in the Department of Urology at UT Southwestern for two years and then moved to Baylor College of Medicine where he joined the Scott Department of Urology. In 2000 Dr. Boone was named Professor and Chair of the Scott Department of Urology where he served until 2008. For over 20 years he has actively participated in the care of spinal cord injured veterans with neurogenic bladder dysfunction at the VA Spinal Cord Injury Unit in Dallas and now in Houston.
Dr. Boone specializes in the treatment of patients with incontinence following prostatectomy, women with complex voiding disorders, and bladder problems related to neurologic disease including spinal cord injury, stroke, multiple sclerosis, and Parkinson's disease. He maintains active participation in research, focusing on mechanisms of sensory control and dysfunction in the bladder and urethra that are related to spinal cord injury, diabetes or obstruction.
Throughout his career Dr. Boone has written over 100 publications and given hundreds of lectures regionally and nationally while serving as a visiting professor for many departments of urology. He is a member of the American Association of Genitourinary Surgeons, Clinical Society of GU Surgeons, American Urological Association, Texas Urological Society, Society for Neuroscience, Society for Urodynamics and Female Urology, and the AOA Honor Medical Society. He serves as consultant reviewer for several scientific journals including Neurourology and Urodynamics, Journal of Urology, British Journal of Urology, Urology, Spinal Cord, and the New England Journal of Medicine. He is on the editorial board of Nature Reviews in Urology, Neurourology, and Urodynamics, and Current Bladder Dysfunction Reports. Dr. Boone was elected as a Trustee to the American Board of Urology in 2006 and served as President of the American Board of Urology from 2011 – 2012.
Steven G. Gregg, Ph. D., Executive Director for National Association for Continence (NAFC) stated,  "It is a real honor for me to present the SUFU 2017 Continence Care Champion award to Dr. Tim Boone.  This award, established in 2000, the Rodney Appell Continence Care Champion Award recognizes health care providers who serve as role models to others for outstanding contributions in research, clinical practice and of course, patient education. Named for Dr. Rodney Appell, the award honors practitioners who set the standards of excellence in supporting patients and managing the treatment of the issues surrounding incontinence. On behalf of NAFC, we'd like to congratulate Tim and express our heartfelt thanks for his contributions to the field and for tireless work on behalf his patients."
National Association for Continence is a national, private, non-profit 501(c)(3) organization dedicated to improving the quality of life of people with incontinence, voiding dysfunction, and related pelvic floor disorders. NAFC's purpose is to be the leading source for public education and advocacy about the causes, prevention, diagnosis, treatments, and management alternatives for incontinence.