Covid 19 Support materials
HEALTHCARE PROFESSIONALS: WE'RE HERE FOR YOU & YOUR PATIENTS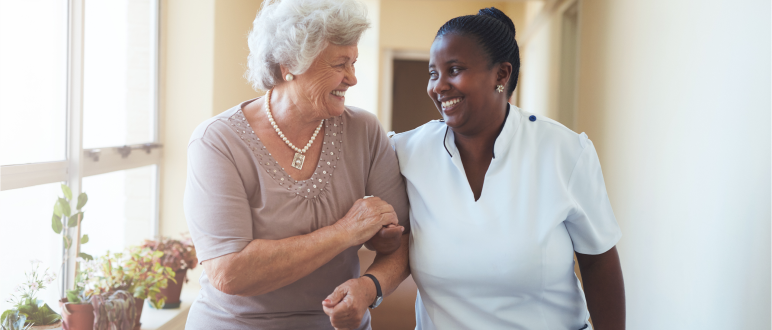 Hospital workers and medical professionals on the front lines are facing truly grave challenges in the fight against COVID-19, but the impact of the virus extends even further, affecting practitioners across the entire healthcare system. Physicians are struggling with ways to operate effectively, delivering essential care to their patients while protecting themselves, their staff members and their community.
That's why the National Association for Continence has joined together with key incontinence industry leaders to form the COVID-19 Relief Coalition. Our goal is to provide resources, support and strategies that make it easier for you to provide your team and your patients the same level of care they have always counted on from you.
We surveyed many providers just like you in early April to better understand your needs and how we can help meet them. The results overwhelmingly revealed that urologists, urogynecologists, physical therapists, nurses and others, whether from organizations large or small, were in dire need of patient tools and communications assistance that would complement the changes they've all had to make to deliver quality care in the time of COVID-19.
Learning how to incorporate telemedicine in your day-to-day practice certainly hasn't been easy – everything from the patient intake process to records management to HIPAA compliance and beyond are new challenges for many, if not most, healthcare providers, and the practice space continues to evolve.
NAFC knows that the more we can support HCPs' efforts, the more patients will continue to find relief from their bladder and bowel conditions, even during this extraordinary time.
With the help of the COVID-19 Relief Coalition, we have created several turnkey tool kits that address particular areas that HCPs ranked as most urgently needed.
Even though stay-at-home orders may come and go as state-by-state and community-by-community numbers change, we know that impact of this pandemic and the "new normal" will last well beyond – at least for the next year, and possibly much longer. We hope you find the tools and resources we've provided to valuable contributions to your communications efforts, promoting your continued success in treating patients, even under our current restrictions.
Below you'll find a link to download a free remote care kit. It's fully digital, and it includes brochures, handouts, trackers and other items that you can personalize with your practice information if you choose.
You'll also find links to pages with more information about some of the more common incontinence therapies to help you address specific treatments with your patients in the time of COVID-19.
Want even more? Click the button below to sign up for notifications, and we'll let you know when new content is added.
This free downloadable packet contains everything you need for a complete digital communications program to help patients manage their incontinence while they isolate at home. It includes:
Best practices for email, social media and website communications
A detailed guide to conducting effective telemedicine consultations
Ready-to-use communications examples and customizable messages
Images and text to get you started
A large selection of brochures, guides and other resources you can personalize for your practice and email directly to your patients
Links to online materials that you can send to patients when attachments can't be sent.
AVAILABLE NOW:
Download This Kit Here!
COMMON THERAPIES AND COVID-19
BOTOX® – Most patients will be familiar with BOTOX® for cosmetic uses, but they may not be aware that it can be an effective therapy for the treatment of overactive bladder. When placed in the bladder muscle about every 6 months, BOTOX® has been clinically proven to target the source of OAB, helping to block the nerve signals that trigger leakage. A number of tools are available online to help you and your patients learn more about BOTOX® treatments for incontinence, including clinical updates, practice tools, a telemedicine guide, patient education materials, reimbursement assistance and a directory for patients to find a BOTOX® injector.

Myrbetriq – For patients with symptoms of OAB, Myrbetriq® (mirabegron) offers meaningful reductions in urge urinary incontinence, urgency and urinary frequency. Identifying those who may benefit from treatment with Myrbetriq doesn't have to be a challenge just because appointments are being conducted remotely, either. Astellas has created a simple, patient-focused online questionnaire that can help patients self-identify whether they might be good candidates for treatment. It's part of a complete online presentation that's designed to help get the conversation started with you. You can find the questionnaire online by clicking here, and feel free sharing the link with your patients via email, social media and your own website.

InterStim® Therapy – Neuromodulation therapies from Medtronic are proven to deliver relief for people with bladder and bowel control problems, including overactive bladder (OAB), nonobstructive urinary retention, and chronic fecal incontinence (FI). Whether you are exploring neuromodulation therapies for the first time, focusing on practice management or looking to grow your practice, Medtronic provides dedicated resources, including tools, services, clinical programs, and other opportunities.

The COVID-19 Relief Coalition is made successful by the following organizations who are committed to quality urology care and the healthcare professionals who dedicate themselves to improving the lives of those with bladder and bowel conditions.