NAFC Centers of Excellence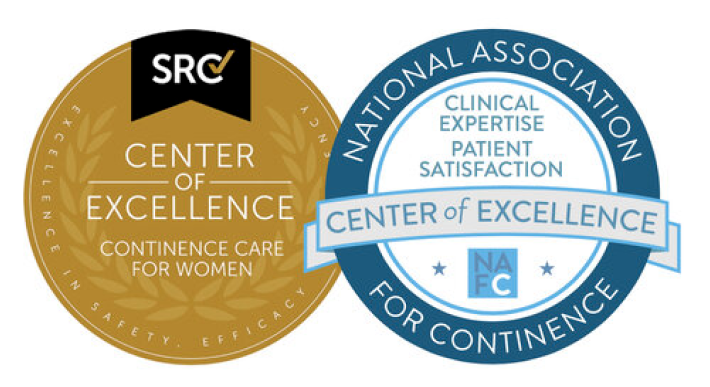 Surgical Review Corporation (SRC) and the National Association for Continence (NAFC) have collaborated to create a Center of Excellence in Continence Care for Women (COECCW) accreditation program.
SRC is a nonprofit, patient safety organization that offers best-in-class accreditation programs to facilities and medical professionals worldwide. NAFC is a national nonprofit organization dedicated to improving the quality of life of people with incontinence, voiding dysfunction, and related pelvic floor disorders.
Center of Excellence programs recognize facilities (hospitals and ambulatory surgical centers) and specific medical professionals from their service lines who are committed to achieving defined standards for patient safety and care quality.
The COECCW program is focused specifically on facilities that address the needs of those with urinary incontinence, overactive bladder and pelvic organ prolapse.
To begin the process click HERE or call (919) 899-9443.
HOW TO BECOME A CENTER OF EXCELLENCE
To attain the COECCW accreditation, a facility and its co-applicant medical professionals must demonstrate a commitment to establishing a culture of excellence, continuous improvement to quality care, patient satisfaction, continuing educational efforts and achieving superior clinical outcomes. Program compliance is confirmed by rigorous and thorough onsite inspections that include medical chart reviews.
Can we make this first on the list?
To begin the process click here or call (919) 899-9443 doesnt hyperlink