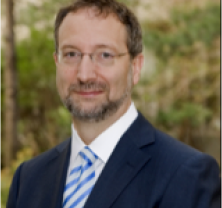 NAFC presented VICTOR W. NITTI, MD with the Rodney Appell Continence Care Champion award at the Society of Urodynamic Female Pelvic Medicine and Urogenital Reconstruction (SUFU) winter meeting in Scottsdale Az on Friday February 27, 2015.  The award was sponsored by Astellas Pharma US, Inc., a pharmecuetical company dedicated to changing tomorrow by improving the health of people around the world through innovation and reliable pharmaceutical products. 
Victor W. Nitti, MD, is Professor of Urology and Obstetrics and Gynecology and the Vice Chairman of the Department of Urology at New York University Langone Medical Center.  He is also the head of Female Pelvic Medicine and Reconstructive Surgery as well as the Fellowship Director for the ACGME accredited program.
Dr. Nitti is a highly respected surgeon and clinician and considered an authority in urodynamic techniques, medical and surgical therapies for urinary incontinence, pelvic organ prolapse, female pelvic reconstructive surgery and voiding dysfunction.  He has published over 130 peer reviewed articles and 60 chapters on these subjects. His diverse research interests include focusing on new and innovative treatments for urinary incontinence and voiding dysfunction, diagnosis of voiding dysfunction and outcome measures. 
Dr. Nitti is a Fellow of the American College of Surgeons and the American Board of Urology and a member of the American Urological Association, the Society for Urodynamics, Female Pelvic Medicine and Urogenital Reconstruction (SUFU), The American Urogynecologic Society (AUGS), the International Continence Society (ICS) and International Consultation on Incontinence (ICI).
 Donna Deng, MD, Chairman of the NAFC Board stated that, "It is an extreme pleasure for me to be able to recognize Dr. Victor W. Nitti as the latest recipient of the Rodney Appell Continence Care Champion Award. Dr. Nitti has made significant contributions to the field of Urology over the years as a physician, researcher, and esteemed author.  His service as a past President of SUFU is proof of his dedication and ongoing commitment to the field of continence care." 
National Association for Continence is a national, private, non-profit 501(c)(3) organization dedicated to improving the quality of life of people with incontinence, voiding dysfunction, and related pelvic floor disorders. NAFC's purpose is to be the leading source for public education and advocacy about the causes, prevention, diagnosis, treatments, and management alternatives for incontinence.