DONNA THOMPSON NAMED CONTINENCE CARE CHAMPION
DONNA L. THOMPSON HONORED WITH THE CONTINENCE CARE CHAMPION AWARD
The National Association For Continence (NAFC) presented Donna L. Thompson, MSN, CRNP, FNP-BC, CCCN with its Rodney Appell Continence Care Champion award at The Society of Urologic Nurses and Associates (SUNA) 2014 Annual Symposium for Incontinence and Pelvic Floor Disorders in Colorado Springs, CO on March 15, 2014. NAFC's Executive Director, Steven G. Gregg, PhD, presented the award. This award was sponsored by Astellas, a pharmaceutical company dedicated to improving the health of people around the world through the provision of innovative and reliable pharmaceutical products.
Ms. Thompson is a nationally certified Family Nurse Practitioner and Advanced Practice Continence Care Nurse for Urology Health Specialist, LLC (UHS) in Pennsylvania and owner of Continence Solutions, LLC, which provides continence consultation to residents of Long Term Facilities. Prior to joining UHS, she worked over 14 years as a Continence Specialist in Long Term Care facilities. Ms. Thompson received her Bachelor of Science in Nursing from West Chester University, a Masters of Science in Nursing from Gwynedd-Mercy College and a Post Masters certificate as a Family Nurse Practitioner from Wilmington University. She serves as an adjunct faculty at Eastern Universityy and as a clinical preceptor for continence nursing for WOCN accredited WOC programs. Ms. Thompson has a special interest/expertise in Continence Management, Geriatric Incontinence, Urodynamics and Pelvic Muscle Rehabilitation/Biofeedback.
"Donna Thompson is an extraordinary nurse" says Cheryl LeCroy, president of SUNA. "She is a very active member in SUNA and in her regular "jobs" of teaching and practicing as a nurse practitioner in Geriatrics and her focus on incontinence. In addition, she authors articles and texbook chapters and is a reviewer for several nursing journals. And if that isn't enough, she is also very active in her church and sings in the choir and occasionally serves as lay preacher. Donna certainly deserves this award and we are so very proud of her!"
Established in 2000 to recognize health care providers who serve as role models to others for outstanding contributions in research, education and clinical practice, NAFC's Rodney Appell Continence Care Champion Award raises awareness among a variety of professional societies and elevates the importance of addressing incontinence. A listing of all past award recipients can be found on NAFC's website, in the Hall of Fame. Renamed in memory of Dr. Rodney Appell in 2009, this award is in honor of Dr. Appell's dedication to patient education and advocacy. A special education fund, created to help continue Dr. Appell's legacy, has been established by NAFC.
ABOUT THE NAFC
National Association for Continence is a national, private, non-profit 501(c)(3) organization dedicated to improving the quality of life of people with incontinence, voiding dysfunction, and related pelvic floor disorders. NAFC's purpose is to be the leading source for public education and advocacy about the causes, prevention, diagnosis, treatments, and management alternatives for incontinence.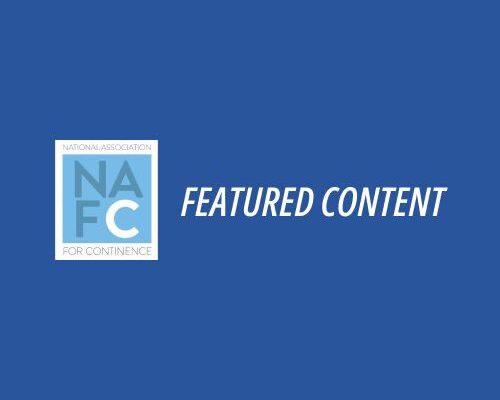 Keeping track of your bathroom habits may seem a little strange at first, but it is a great way for you to see trends over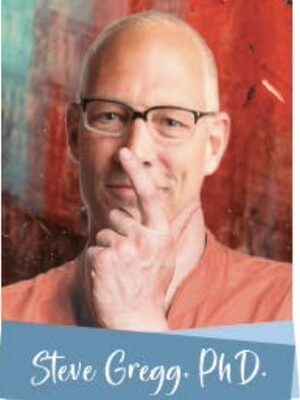 Charleston, S,  June 6, 2022 – The National Association for Continence, the nation's leading advocate for those living with bladder and bowel disorders,  announced today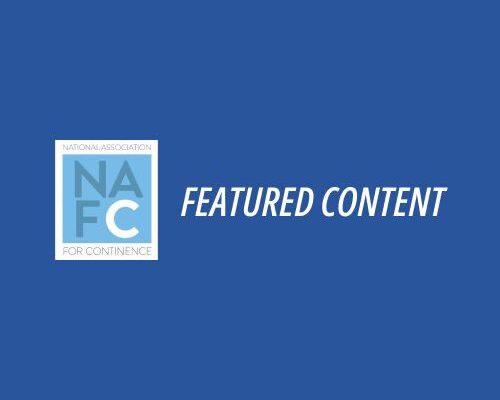 National Association for Continence and Surgical Review Corporation Join Forces to Recognize Centers of Excellence in Continence Care for Women Charleston, SC (July 1, 2020)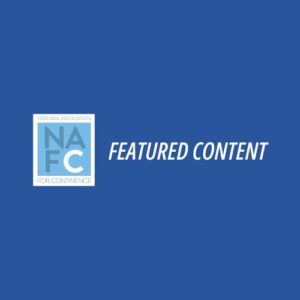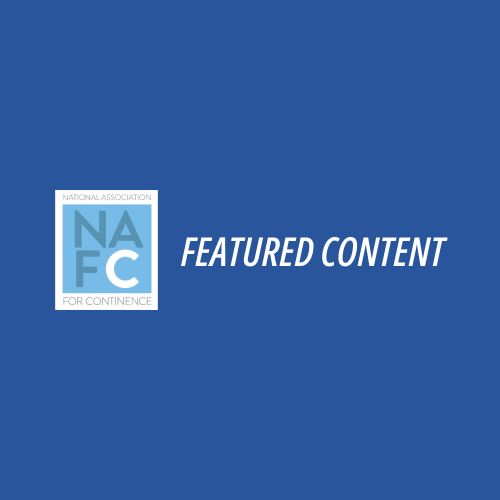 Keeping track of your bathroom habits may seem a little strange at first, but it is a great way for you to see trends over