THE RESULTS OF OUR PATIENT SURVEY ARE IN…​
The Results Of Our Patient Survey are in…
The results from NAFC's 2nd Annual State Of Incontinence survey are in! This year, we focused on learning more about the doctor patient relationship. We wanted to know how the topic of bladder leaks came up during an appointment, how patients felt during the discussion, what types of education and treatment options were discussed, and the overall outcome and follow up after the appointment was over.
We surveyed over 260 people about this topic and the good news is most of what we found was positive. Many patients feel supported and well educated by their physicians.
However, there was a portion of patients who were unsatisfied with their interactions, and they revealed some gaps in communication between doctors and patients.
Read below to see a few of our findings, then check out the tools that we've developed to make your discussions with your doctor a bit easier. Want the full report? Click Here To Download It!
Many Patients Feel Uncomfortable Talking To Their Doctor About incontinence
Nearly 30% of patients responding to the survey felt uncomfortable talking with their doctor about bladder leaks.
Education Is Not Always Up To Par
Less than half of respondents said their doctor educated them about bladder health "extremely well" or "somewhat well".
Men seem to be treated differently than women
Men reported receiving more time with the doctor, were referred more often to specialists, were more likely to feel that their concerns were taken seriously, and reported feeling satisfied with their total care more often than women.
Most doctors push medication or absorbents, but may not offer alternatives
Only about half of respondents said their PCP talked to them about the treatment options available, with absorbent products and medications being the most often discussed.
Follow up is Generally Lax, or non-existent.
36% of patients who spoke with their doctor were not started on a treatment plan, and of those were, less than half reported still being on treatment.
Respondents felt that their doctors could have better supported their condition or treatment by pointing them to other resources, like NAFC for support, providing additional education, and calling or emailing them to see how their condition was improving or how treatment was going.
Watch The Video To Learn more
What Can I Do To make My Interaction With My Doctor Better?
It may feel like a hopeless condition, but incontinence is something that you can treat. Learn more about incontinence, talk to people who understand, and find a specialist to help you put a treatment plan together.
We've put together the following resources to help make your conversation with your doctor the best that it can be. Download our brochure and bladder health questionnaire to get ideas on how to prepare for your visit, ways to approach the conversation, and questions to ask your doctor.
Want to see the results from Other NAFC surveys? Click on the links below!
2021 NAFC Survey Patient Perspectives On Absorbent Products
2019 State Of Incontinence Survey Results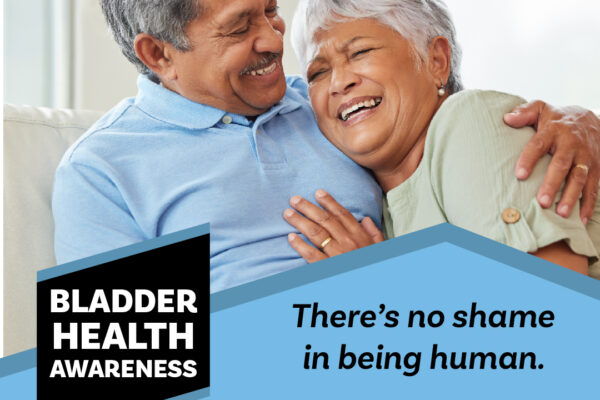 Bladder Health Awareness Month November is National Bladder Health Awareness Month, and the team at the National Association for Continence is launching a major campaign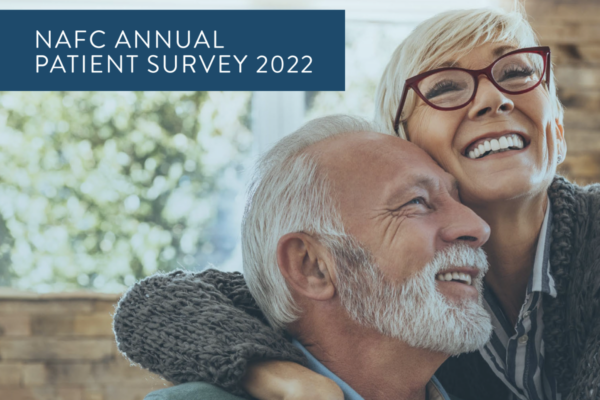 4th Annual Patient Survey As with urinary incontinence,  bowel incontinence is embarrassing and perhaps even harder to talk about. At NAFC, we have worked hard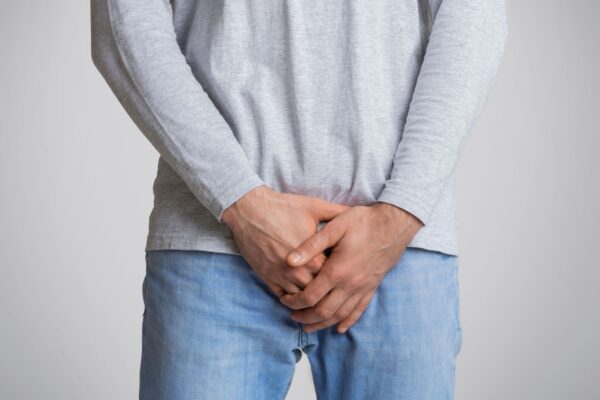 Keeping track of your bathroom habits may seem a little strange at first, but it is a great way for you to see trends over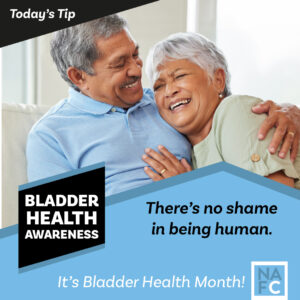 Bladder Health Awareness Month November is National Bladder Health Awareness Month, and the team at the National Association for Continence is launching a major campaign